139
Fort Bend County
Online Divorce Service
100% Service Satisfaction Guaranteed
How It Works
To file for divorce without fuss and stress, follow 3 easy steps.
Complete the Online Survey
Provide us with the necessary information regarding your marriage and divorce simply by answering the questions.
Check completed forms
Receive completed forms backed by our 100% satisfaction guarantee and a step-by-step guide with further instructions.
File Papers with the Court
Submit your divorce forms to the court in any convenient way available to you. Notify your spouse about the divorce.
Valid Grounds for Divorce in Fort Bend County
The divorce rate in Texas is relatively low at 2.1 per 1000 people.
Spouses seeking an uncontested divorce may file a suit based on insupportability. This implies that the marriage has become too unbearable because of disagreements and conflicts with no chance for reconciliation. The court can also dissolve the marriage if spouses have lived apart for at least 3 years. Both of these grounds are considered to be no-fault.
Other grounds (which are fault-based) are adultery, cruelty or violence, abandonment or desertion, insanity, the conviction of a felony, and imprisonment. Filing for divorce is permissible, provided that at least one of the spouses is a Texas resident for at least 6 months and lives in Fort Bend County for at least 90 days before filing a petition.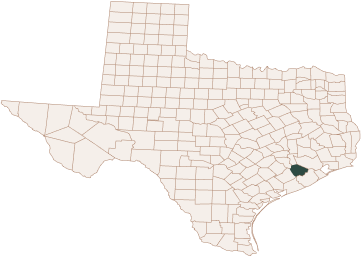 Fort Bend
County
We have been featured in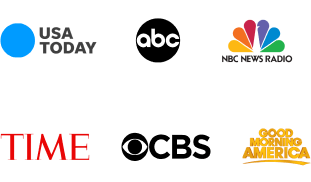 Why FortBendCountyDivorceOnline Is Your Best Option
FortBendCountyDivorceOnline.com provides quality divorce documents preparation services online—no boring paperwork and lawyer fees. For only $139, you can get divorce forms suitable for uncontested marriage dissolution that will be 100% court-approved. Get top-notch documents and step-by-step instructions for filing your DIY divorce.
Satisfaction Guarantee
We stand by the quality of our services
Filing Guide
A detailed guide on filing with the court without an attorney
Easy Editing
Checking answers and correcting mistakes at any convenient time
Required Forms
A complete package of papers for your case
Fast Delivery
Ready-made legal forms within 2 business days in your mailbox
Cost Effective
Saving money and time on meetings with a lawyer
Affordable Process
Forms preparation without leaving home
Customer Care
Professional customer support
Get completed divorce forms in just two business days, ready to sign and file with the court!
Start Now
Benefits of Our Service
At Fort Bend County Divorce Online we:
100%
satisfaction guarantee

What Clients Say About Us


"I'm not good at family law, but I didn't feel like spending a lot of money on an attorney. That's why I decided to try Fortbendcountydivorceonline.com. I got the divorce filings 2 days after answering the questionnaire on the website, and the court easily accepted them. I recommend Fortbendcountydivorceonline.com."

"Fortbendcountydivorceonline.com is a convenient and affordable service. I used it during both of my two divorces and was satisfied both times. If you need to prepare forms quickly at a reasonable price, Fortbendcountydivorceonline.com is the best solution."

"I had previously used another online platform to fill out forms and had a negative experience. I had to redo all the papers, but I was not ready to pay a lawyer. Then my colleague told me about Fortbendcountydivorceonline.com. It turned out to be the right decision because I finally got the right divorce papers with the help of this website. Fortbendcountydivorceonline.com, thanks for helping solve my problem!"


"This is a nice website with a user-friendly interface. It took me less than an hour to answer all the questions. I liked working with Fortbendcountydivorceonline.com. It provides an affordable price and no extra payments. Everything is fair and reliable, thank you!"


"My wife and I wanted to get a peaceful dissolution, but we needed a lawyer to prepare all the documents. I knew this could be pretty expensive, so I looked for other options. I found Fortbendcountydivorceonline.com, and we filled out the papers online. Even with the court filing fees, we still got a low-cost divorce."


"I thought it would be challenging to fill out the divorce forms. But it ended up being so easy and fast with Fortbendcountydivorceonline.com. I didn't have any problems with anything. I love your service and will recommend it to anyone I know going through a divorce."
Fort Bend County Courts Addresses
Below you will find a list of the courts around Fort Bend County. If you need to find out exactly where to submit your divorce forms or where the case is pending, please call:
281-633-7620 (Family)
281-344-3959 (Civil)
240th Judicial District Court

301 Jackson,
Richmond, TX 77469

Phone: 281-341-8600

328th Judicial District Court

301 Jackson,
Richmond, TX 77469

Phone: 281-341-4406

400th Judicial District Court

301 Jackson,
Richmond, TX 77469

Phone: 281-341-4422

458th Judicial District Court

301 Jackson,
Richmond, TX 77469

Phone: 832-471-4905

240th and 400th Judicial District Courts

301 Jackson,
Richmond, TX 77469

Phone: 281-238-1926
268th Judicial District Court

301 Jackson,
Richmond, TX 77469

Phone: 281-341-8610

387th Judicial District Court

301 Jackson,
Richmond, TX 77469

Phone: 281-238-3290

434th Judicial District Courts

301 Jackson,
Richmond, TX 77469

Phone: 281-633-7653

505th Judicial District Court

301 Jackson,
Richmond, TX 77469

Phone: 281-238-3244

434th Judicial District
Courts

301 Jackson,
Richmond, TX 77469

Phone: 281-341-4457